EuroPython And A Lot More Awesomeness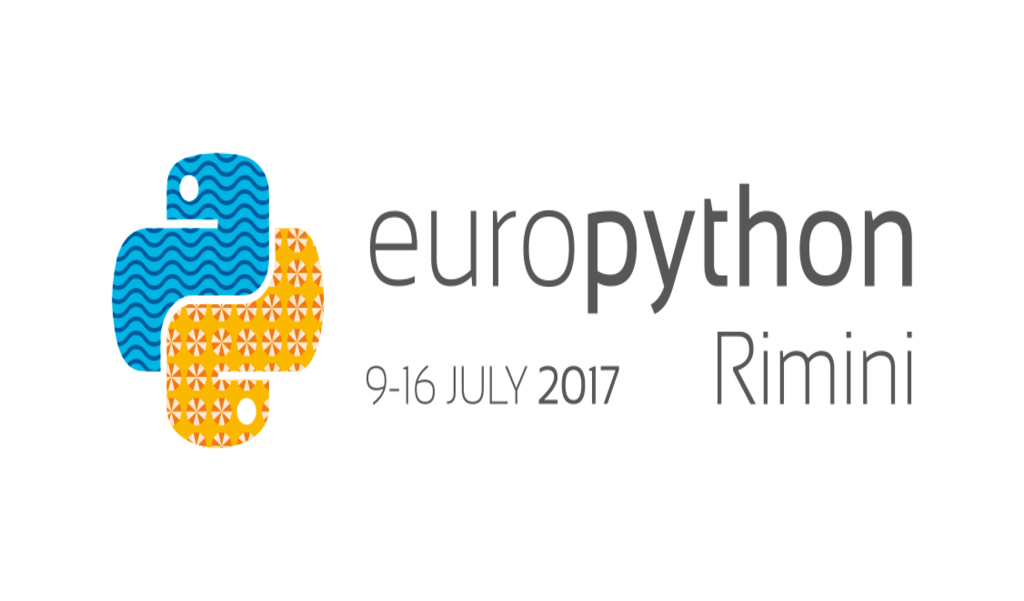 Hey Guys, Im pleased to tell you that I will be travelling to Italy on 2nd week of July. Im very excited about it as this would be my first foreign trip. There I will attending EuroPython'17 Conference along with my other admins/mentors of coala. This is gonna be a long post so get ready for awesomeness!!
What exactly is EuroPython and why am I attending it?
EuroPython is a community initiative by a team of Python enthusiast in Europe to bring together Python users and developers, as well as provide an opportunity for those who are interested in these technologies.
So around march Lasse (@sils) invited us all for this conference where since past 2 years was the venue for coalians annual meet. Although I haven't spent a lot of time with these guys. But now it feels like I have been knowing them since years and hence, I will really be pleased to meet them all. Even my mentor of GSoC'17 Niklas @NiklasMM will be present. Yes my dream of having a beer with my mentor is coming true :P
I would also like to share that I had applied for a Talk proposal on the words of my admins. Though it got rejected but Im happy. I have never been to a Tech. conference before, so I was a bit hesitant about it. But If I will get a chance surely I will give a lightening talk about my GSoC project.
Yes guys you have read it perfectly I m being funded for this trip. Though not fully but partially and I m really thankful to the guys who are helping me to actually make this affordable. First of all Thanks to Kiwi.com for their generosity and their amazing programme source-lift which funds open-source teams.
What is source-lift programme?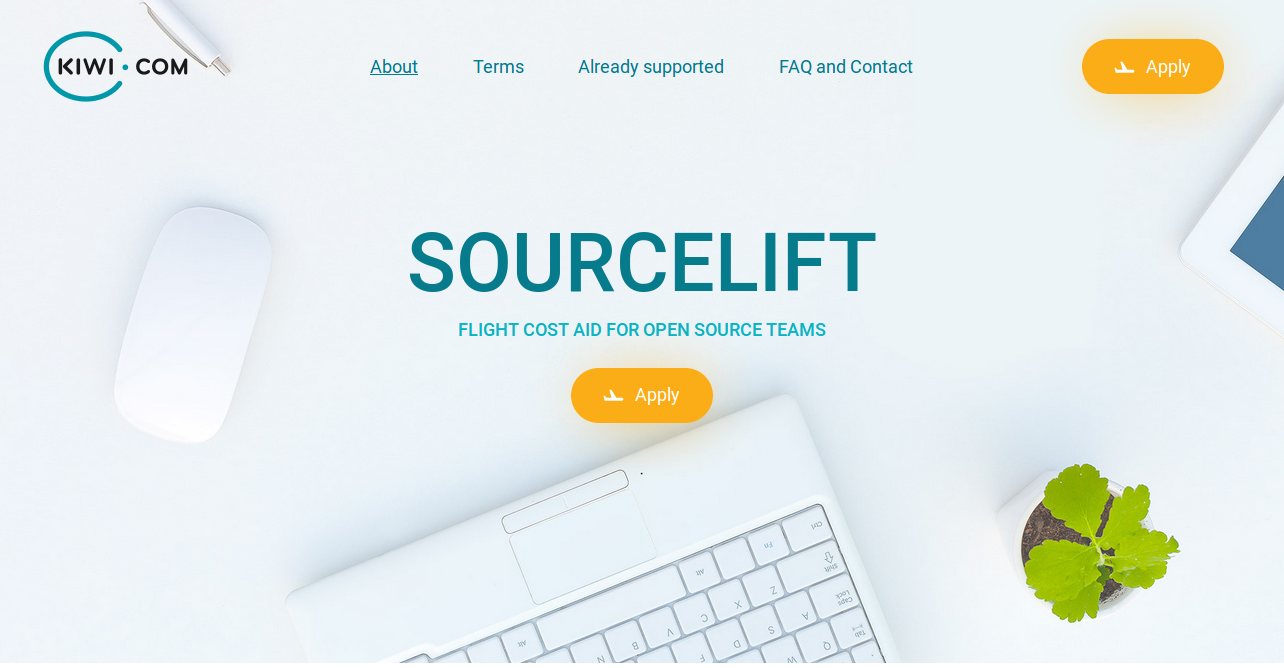 Kiwi.com is giving away flights to open source teams that need to travel!
If I can say it in one sentence. It's their way of thanking to the world of FOSS. Source-lift programme funds Open-Source organizations to make their dream of attending a conference together come true. They do so by providing each member of the team with flight voucher upto 200 Euros. Read more about them on their official site: kiwi.com/sourcelift
coala is the first organization to be a part this programme. It's was the effort of Lasse (@sils) and few other admins to make this happen. Im really Thankful to them for such an effort. Keep bringing more awesomeness to the community.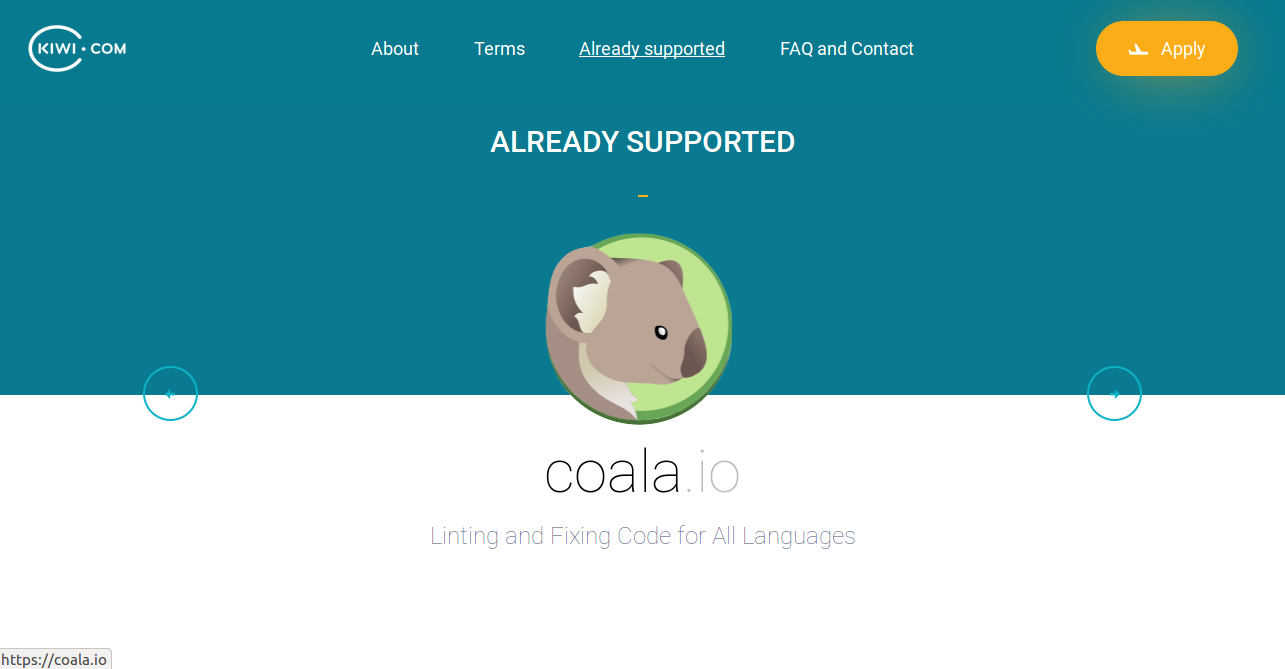 So Guys here's how the voucher looks like :) It gives me chills thinking that I m one of the first few members to get this.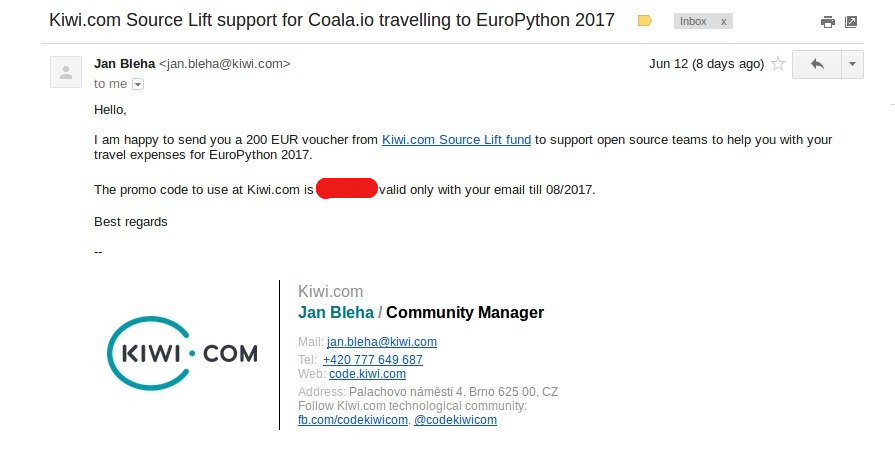 Also, I have heard that Google funded some of the GSoC students last year. There haven't been any official news about it for this year so far. And that's what worried me mostly. But kiwi.com made my thought clear that I would be definitely attending EP'2017. Thanks again guys!! You're Awesome. So, I am all set, applied for a VISA. Hopefully It will get accepted.
That's all people. Till my next blog see yaa.
Written on June 20th, 2017 by Saurav Singh
Feel free to share!